3CX - Modern, Advanced Phone System
Advanced Technology
Looking to replace your outdated phone system? Tired of ever-increasing phone bills? There are so many positives to a software-based phone system like our partner 3CX:
Can be hosted as a virtual server to avoid high hardware startup costs
Ongoing feature upgrades
Inexpensive SIP (voice over IP) trunk service to save 30-80%
Free integrated web/video conferencing and webinar capability
Receptionist view to monitor active calls
CRM integration to look up caller name, make calls, document calls
Calls via 3CX apps and web browser are encrypted
Calls via desk phones in office are encrypted via the standard SBC device
Redundancy of "cloud" hosting
Failover option
Automatic security IP blacklist leveraging all global installations
Easy configuration via web management console
Video calls on supported devices (webcam, mobile app, desk phone)
Go Phone-less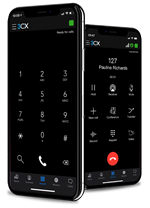 3CX provides multiple choices of phones for connectivity at home or on the go, and to minimize startup costs:
Desk phones
Web browser client
Windows software client
Mobile app for iOS and Android
This means any computer with a microphone and speakers can make and receive phone calls, and a desk phone is not actually needed. In fact here at ITS we use cordless headsets, aside from our lab phone, and mobile clients on the go.
More Ways to Save Money
Licensing based on simultaneous calls, not number of extensions (unlike most "hosted" phone systems)
Free inter-office and branch office calls
Connect with Customers & Co-Workers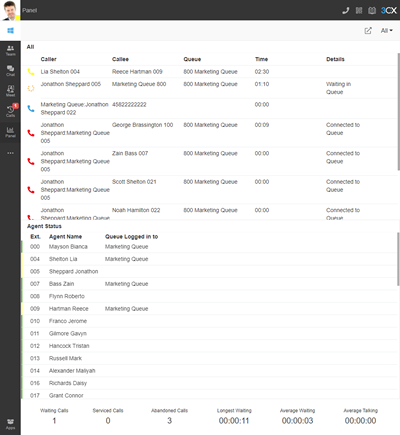 Advanced web client allows chat between co-workers
Chat with customers via web site and Facebook
View status of co-workers (away, at lunch, DND, in call) including custom statuses and notes
Advanced queue/call center features
Customers can call or video call via WordPress plugin
Fast Setup
ITS can host the PBX in the same data center as our web hosting services, to maximize uptime even if power or Internet is out in your office. We can have a working system in a very short amount of time to minimize startup costs. 3CX can also be deployed on premises via computer, virtual machine, or even a Raspberry Pi! There is even a free Standard license to try it out for the first year, and 3CX Standard is also free for small systems.
Other Options
For clients with less than about three to four phones a hosted service might be a better solution, but we can help determine that.