Setting up Eudora to retrieve your mail is pretty simple. As seen below, this step by step setup will help you get your mail.
Within Eudora, Select "Tools" and then Select "Options".
Within the Tool Bar on the left side of the Box, Select "Getting Started"
Enter your POP Account Information, example username@abc.com

(the following two steps are optional)

Enter your Real Name, example John Doe
Enter your Return Address, example username@abc.com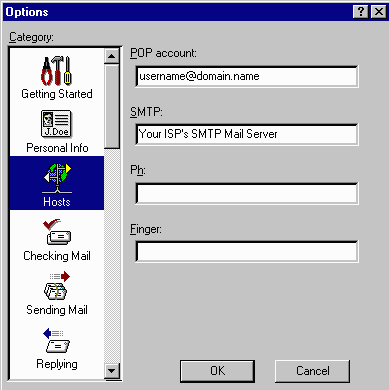 After completing the first section, Select "Hosts" within the Tool Bar.
Verify that the POP Account information is correct.
Enter your Internet Service Provider's SMTP Mail Server information, or smtp.yourdomain.com.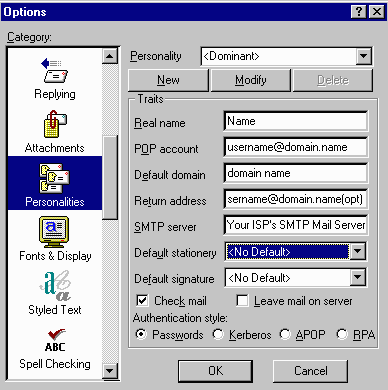 If you have multiple accounts within the same domain name, you make use this feature to download the mail as that user. All what is needed is the basic e-mail account information and to save the information within Eudora.
Please note: the information on this page applies to ITS web hosting plans. It may or may not apply to other environments. If you are looking for a feature described here, or better support from your hosting provider, please consider hosting your site with ITS!
1555 N Naperville/Wheaton Road, Suite 107
Naperville, IL 60563
phone 630.420.2550
fax 630.420.2771